METALLIC EMBOSSED ENVELOPES

>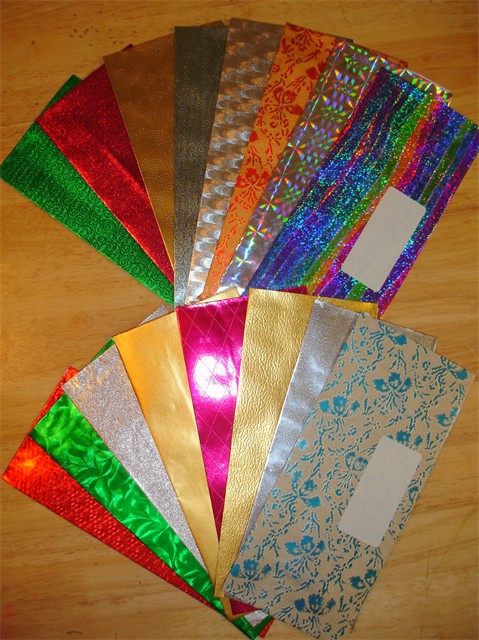 Metallics are bright, shiny and colorful – perfect for catching someone's eye!
Embossed metallics have raised or imprinted designs on their surface. Each envelope comes with a white address label attached. (If you prefer, the address label can be eliminated from the envelope.)
PRICING FOR METALLIC EMBOSSED ENVELOPES:
$25.00 for 50 envelopes
$50.00 for 100 envelopes
*NOTE: I have a limited supply of flat metallic foils left, and once it is gone, I will be discontinuing the plain metallic line. The regular metallic foils come with a flat, solid-colored, shiny surface. I will continue to supply the metallic embossed envelopes and plain metallic postcards!
METALLIC FOIL POSTCARDS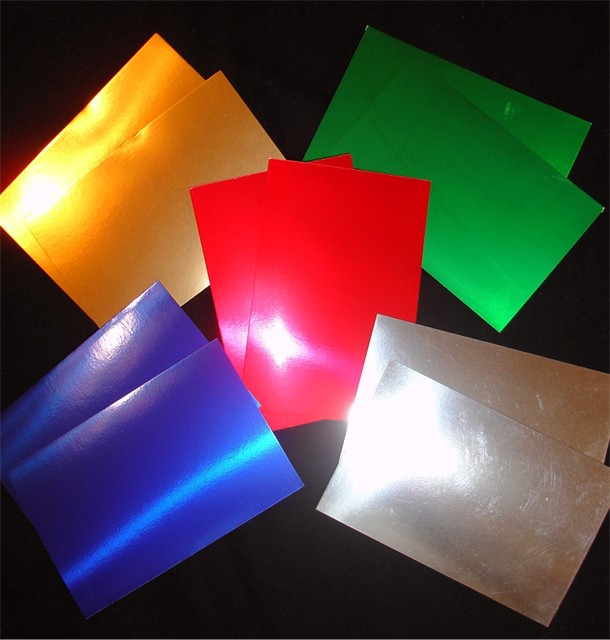 Metallic foil postcards come in five solid-colors: gold, blue, red, green and silver.
You may choose from two different sizes: 4" x 6" (shown here) or 3.5" x 5"
You also have a preference of a white sticker on the front of the colored surface for the address OR a dividing line down the white back of the postcard.
Please indicate your preferences for size and whether you prefer a label or a dividing line when ordering.
PRICING FOR POSTCARDS:
$25.00 for 100 postcards